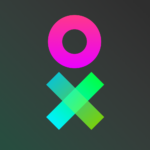 About Bet Right
Founded in 2019, BetTube Corporation began based on data analytics, machine learning and AI and built an online platform that provided a better and improved wagering entertainment solution than what was readily available in an outdated market. Bet Right, a subsidiary B2C brand of BetTube, then launched two years later in 2021 to bring its wagering entertainment solution to the Australian public.
Our mission is to deliver a future-fit bookmaking experience that rises above the industry and builds enduring value for a new generation of client. The way we think about our client is not new or revolutionary. It's just new and revolutionary for wagering providers who are operating on largely legacy technology.
The successful applicant will:
Have a position based in the Sydney CBD, working under a flexible working arrangement between home and in office
Join an energised collaborative start-up culture, where you will observe the direct effect of your work on company outcomes
Be part of a small team where you'll be exposed to many facets of design and have the ability to make an impact
Have the opportunity to partake in the growth of a new wagering operator that is determined to challenge the perception of what it means to be a bookmaker
Learn directly from experienced industry professionals
About The Role
We're looking for an experienced and visionary UX/UI Designer to lead our UX/UI design team. As a UX/UI Designer, you will be responsible for creating intuitive, engaging, and visually appealing experiences that challenge industry standards and meet our client needs. You will play a crucial role in shaping the overall design strategy, mentoring junior UX/UI designers, and collaborating with the wider business to deliver exceptional user-centred experiences and designs.
We are looking for…
Someone who lives and breathes UX/UI design, constantly staying up-to-date with industry trends, emerging technologies and best practices.
Excellent leadership, communication, and collaboration skills, with the ability to inspire and motivate a team and communicate design decisions effectively.
Experience designing and delivering end-to-end projects (from idea to successfully launched). You will be designing user flows, concepts and interactive prototypes at various levels of fidelity to be able to clearly communicate your ideas to the wider team.
A mentor for junior UX/UI designers with the ability to foster their professional growth.
Willingness to conduct client research, gather insights, and analyse client feedback to understand user needs, behaviours, and pain points and integrate them into the design process.
Passion for driving innovation to maintain a competitive edge and build products that delight clients.
Ability to wear multiple hats and work in a fast paced environment to tackle different problems.
Ability to establish and maintain design guidelines and standards to ensure consistency across all digital platforms.
Passion and knowledge for sports, racing and/or the wagering industry. No knowledge of online wagering is required, but an interest to learn it definitely is!
Requirements
A proven track record as a UX/UI Designer with at least 5+ years and a focus on senior-level roles.
Strong portfolio showcasing exceptional design skills and a high level of craftsmanship.
Proficiency in Figma to create design deliverables and interactive prototypes.
Expertise in creating visually stunning and user-friendly UI designs, with a strong understanding of layout, typography, colour theory, and visual hierarchy.
Solid understanding of front-end development technologies and their impact on design implementation.
Strong problem solving skills with a passion for finding innovative design solutions.
Ability to manage multiple projects simultaneously, prioritise tasks, and meet deadlines in a fast-paced environment.
Please email your CV and Portfolio to recruitment@bettube.com.