Full Time
$120,000-$200,000 USD / Year
Salary: $120,000-$200,000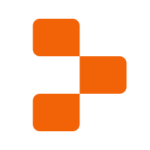 About Replit
We're building the world's most ubiquitous programming environment. We focus on inspiring creativity and generating value for creators through community, and we design simple yet scalable infrastructure primitives for the next generation of creators. We want to blur the line between learning and making– a place where you can hang out, tinker with ideas, learn new concepts, and launch a business all in the same day.
About the role:
Replit is building out its UX Research practice. We are looking for an experienced UX Researcher who thrives in a 0-to-1 environment. This role will be the founding UX researcher for the time being. Replit believes in delivering value and rightsizing our investments, starting with this role as a Research Coordinator. The UX Researcher will report to the Head of Design and work closely with Product Design, Product Management, Engineering, and cross-functional partners such as Biz Ops, Community and Marketing. This is a unique opportunity to create and advance a new function at a company changing how the world develops software, and to provide actionable insights that directly impact millions of users, immediately.
Examples of what you could do:
Run a diary study with a cohort of new Replit users to understand their journeys, pain points, and needs
Train team members at Replit on best practices of doing unbiased research and methods to empower people to better understand our customers
Embed with a product pod to work with Product, Design, and Engineering on a research initiative
Partner with the Data Analytics team to have a cohesive understanding and snapshot of our customers
You will…

Lead the UX Research function working closely with Product, Design, and Engineering
Provides both confident team leadership and patient guidance to a range of stakeholder levels, including guiding designers and PMs through their own research
Manage multiple research initiatives either directly conducting your own research or helping teams do their own
Collaborate with Product Marketing, Support, and Data Analytics to formulate cohesive narratives of customer problems
Required skills and experience:

6+ years of user research experience at a product company
Working knowledge of multiple research methods and approaches (generative, evaluation)
Experience at companies with multiple customer segments (self-serve, SaaS, etc.)
Can successfully manage project prioritization and multiple stakeholder relationships independently
Bonus Points

You're actively using Replit
You have an affinity for developer tools (IDEs, collaboration) and making software building more accessible
Degree in Human-Computer Interaction or Human Factors background a plus
Full-Time Employee Benefits Include:
🌎 Remote-First and Autonomous Working Environment
🧑‍💻 Flexible Work Hours
💰 Competitive Salary & Equity
🖥 Home Office Set-Up Stipend
⚕️ Health, Dental, Vision and Life Insurance
🩼 Short Term and Long Term Disability
📱 Monthly Expenses Stipend
🚼 Parental and Baby Bonding Leave
🏝 Flexible PTO (2 Weeks Minimum Required) + Holidays
📈 401k
🚀 Annual company/team offsites (4/year)
Want to Learn More?
Replit Product

Getting started with Replit
Repl from Repo
Replit Multiplayer

Interviewing + Culture

My First Software Engineering Job Interview
Life at Replit
Operating Principles
Reasons not to work at Replit
To achieve our mission of making programming more accessible around the world, we need our team to be representative of the world. We welcome your unique perspective and experiences in shaping this product. We encourage people from all kinds of backgrounds to apply, including and especially candidates from underrepresented and non-traditional backgrounds.
The overall market range of base compensation for roles in this area of Replit is typically $120,000 – $200,000. Compensation offered will be determined by additional factors such as location and experience.