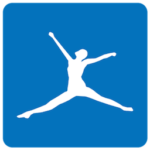 Website myfitnesspal MyFitnessPal
MyFitnessPal is one of the best weight loss apps and fitness apps, helping nearly 1 million members reach their nutrition and fitness goals every year
About the job
The MyFitnessPal Design Team cares deeply about creating an experience-first culture. Our goals are instrumental in shaping the future of health and fitness through the discovery and execution of elegant digital experiences for mobile and web products. We collaborate and work closely with other designers, copywriters, product managers, developers, marketers and project managers to envision, design and prototype new growth products, features and initiatives. We are passionate about identifying and connecting with our target users, and becoming their advocate to influence our products to meet their needs.
What you'll be doing:
MyFitnessPal is looking for a creative and collaborative Product Designer for our Growth team. The Product Designer will be responsible for delivering exceptional user experience design and visual interface design, aligning them with the established design systems to ensure a seamless user journey. Your contributions to the overall product strategy will be driven by your deep understanding of user goals and business needs. You will create compelling stories, define information architecture, craft intuitive flows, and produce interactive prototypes and wireframes that facilitate users in accomplishing their objectives while immersing them in memorable and visually pleasing experiences.
Translate concepts into simple and elegant experiences that satisfy both business and user needs.
Delivers innovative user experiences and market outcomes through guided and collaborative contributions.
Delivers high-quality work on time as directed. Actively involved in learning about the designer's product, team, organization and how to improve skills.
Create concept models, user interface sketches, experience diagrams, and detailed schematics.
Socialize and present design solutions and rationale to the team and key stakeholders.
Bridge the gap between research insights and actionable design concepts, familiar with design thinking tools such as journey maps, empathy mapping, personas, prioritization grids, user flows, wireframes, mocks, prototypes, and specifications for different desktop and mobile platforms and other design thinking facilitation basics.
Collaborating across User Research, Product, Engineering, Analytics, and Customer Happiness to understand customer needs and pain points and actively work to solve those efficiently through an end-to-end design experience, from concept to product launch.
Qualifications to be successful in this role:
2+ years of experience in consumer-facing digital product design
People-focused design thinking mentality.
Experience in both app-based mobile design (iOS and Android) and web.
Experience with Figma, Sketch, Adobe CS, prototyping, and expert at adapting to a variety of software.
Confident presentation and storytelling skills.
Understands digital media, design trends, and relevant tools. Begins to acquire basic skills in issue tracking, agile practices, and (where applicable) software/solution delivery with attention and consideration of file etiquette in a shared environment.
Experience working within diverse, dynamic, cross-functional teams. Self-organizing, proactively brings new ideas to the team, and demonstrates a strong work ethic.
Eager to solicit feedback from real users and teammates.
Familiarity with design to developer handoff.
Note: To be considered, you must provide a link to an online portfolio (please include password).
Please consider applying even if you don't meet 100% of the qualifications. Research shows you can still be considered for a position if you meet some of the requirements. At MyFitnessPal, we're building a fitness product for everyone and believe our team should reflect that. We encourage people of different backgrounds, experiences, abilities and perspectives to apply.
Full Time Employee Perks, Benefits, and Culture:
Remote equal philosophy enabling you to work from any state in which we have operations in the continental U.S.
Want to work in an office? We also have a physical office in Austin, TX
Annual, in-person company retreats to work, bond, and enjoy team-building activities
Opportunities for team members to meet and connect in person for company paid lunches or working sessions
Flexible time-off policy + flexible working hours (Unlimited PTO Plan)
Competitive medical, dental, and vision benefits
Safe Harbor 401K program
Paid maternity and parental leave
Monthly Wellness Allowance to assist team members to focus on their own physical and mental wellbeing and select wellness initiatives of their own choice
Reward & recognition platform enabling peers to recognize and reward their peers for all the great work they do
MyFitnessPal Premium
Modern Virtual Learning and Development Library
DEI Committee dedicated to ongoing efforts to foster a diverse and inclusive workplace by setting actionable goals and evaluating progress
Diversity training for employees
A dynamic, motivating, and fun work environment
At MyFitnessPal, our mission is to enable people to make healthy choices. And it wouldn't be possible without our team. We celebrate the unique POV that each person brings to the table and believe in a collaborative and inclusive environment. As an equal opportunity employer, we prohibit any unlawful discrimination on the basis of race, color, religion, military or veteran status, sex, gender, gender identity or expression, sexual orientation, national origin, age, disability or genetic information. These are our guiding ideologies and apply across all aspects of employment.
MyFitnessPal participates in E-Verify.