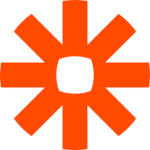 Hi there!Zapier's mission is to make automation work for everyone, make everyone more productive at work and help teams supercharge their business processes. We're looking for a Product Designer (Growth) to join us on the newly formed Conversion Rate Optimization (CRO) team. In this role, you'll focus on rapid iteration and improvements to our entire top of funnel user journey. We believe that there is ample opportunity to better explain what Zapier is, who it's for, and help people find a use case to get started.
We are focused on experimentation to optimize user journeys and develop new experiences. You'll work on a cross-functional team of engineers and data scientists to optimize our user experience, increase user adoption and engagement and help us learn as we iterate towards a vision
If you're interested in advancing your career at a fast-growing, profitable, impact-driven company, then read on!
We know applying for and taking on a new job at any company requires a leap of faith. We want you to feel comfortable and excited to apply at Zapier. To help share a bit more about life at Zapier, here are a few resources in addition to the job description that can give you an inside look at what life is like at Zapier. Hopefully, you'll take the leap of faith and apply.
Our Commitment to Applicants
Culture and Values at Zapier
Zapier Guide to Remote Work
Zapier Code of Conduct
Diversity and Inclusivity at Zapier
Zapier is proud to be an equal opportunity workplace dedicated to pursuing and hiring a diverse workforce.
About You
Even though our job description may seem like we're looking for a specific candidate, the role inevitably ends up tailored to the person who applies and joins. Regardless of how well you feel you fit our description, we encourage you to apply if you meet these criteria:
You're a skilled designer and are continually growing. You have 3-4 years experience designing valuable digital products for a significant user base, especially in a high growth environment. You have a strong understanding of the product development and design thinking process, from discovery and shaping to detailed product design work. You are ever looking to grow your skills and impact as a designer.
You have experience bridging user goals and business value. You consider yourself a growth designer and can point to work that you've done that helped scale the business and created user value. You understand that growth design is a balance of the two.
You look at the big picture and can execute quickly on tactical experiments. Growth design is a balance of looking across the experience and understanding the vision, and being able to run quick experiments that help us learn and get closer to our goals.
You leverage research and data. You understand when to use qualitative or quantitative methods, how to synthesize all the insights, and how to translate them into actionable plans. You communicate what you learn with your team, work with teammates to iterate on solutions and measure the success of your work.
You are self-directed and process driven. We believe in systems and processes that help us scale our impact beyond our individual contributions. You effectively manage your own workload, create plans with cross-functional teammates and escalate project risks.
You're a natural storyteller and great communicator. Zapier is 100% remote so impactful communication – visual, written and presentation – are crucial to communicating design work and collaborating with your team mates.
You love to facilitate and believe collaboration is critical to success. You plan and facilitate collaborative sessions, design jams, etc. with other designers and cross-functional partners to achieve the best results and get alignment on the team's direction.
You seek out input on your work early and often. One of Zapier's values is Growth Through Feedback and this applies to our design work too! You are comfortable setting your ego aside and getting other eyes on your work.
Excellent visual design skills and ability to contribute to our design system
Things you'll do
Continually learn about our users and our business to suggest new areas where we can run experiments. You will work with the PM to propose new or follow-up experiments based on observations of qualitative and quantitative data.
Lead the creation of delightful user-centered experiences leveraging a solid design thinking process.
Conduct user research and communicate findings to your product squad.
Champion UX best practices to ensure we all making informed design decisions together.
Work with product squads to craft design solutions that solve user problems and impact business objectives.
Lead design discussions and present alternative solutions based on your understanding of user and business needs.
Request feedback from Design Team members, and other teammates around Zapier through asynchronous or synchronous communication.
Collaborate and share work early and often. Create interactive prototypes or provide links to assets with your teams for feedback.
Deliver high quality, complete designs, and specifications for projects alongside PMs and engineers.
Adhere to established design patterns, or help to build upon and deliver improvements to existing patterns.
Zapier Compensation Guiding Principles
Here's How We Define Our Compensation Principles
We believe all Zapiens should be rewarded competitively and equitably, using practices that are simple and transparent. This philosophy ensures we're able to find, grow, and retain exceptional people from a broad range of backgrounds.
Competitive: Zapier pays well among the technology sector.
Equitable: Consistent pay practices; competency-based pay.
Simple: Pay is well understood, and pay practices are built for scale.
Transparent: Zapiens know how pay works, including how their pay is determined.
The Pay Ranges For This Role Are
USA: 125,800/ 157,200/ 188,600 USD
Canada: 125,800/ 157,200/ 188,600 CAD
A Candidate's compensation package is finalized once the interview process is concluded and accounts for experience, competencies (job knowledge, skills and abilities) and internal equity.
How to Apply
At Zapier, we believe that diverse perspectives and experiences make us better, which is why we have a non-standard application process designed to promote inclusion and equity. We're looking for the best fit for each of our roles, regardless of the type of education or companies in your background, so we encourage you to apply even if your skills and experiences don't exactly match the job description. All we ask is that you answer a few in-depth questions in our application that would typically be asked at the start of an interview process. This helps speed things up by letting us get to know you and your skillset a bit better right out of the gate. Please be sure to answer each question; the resume and CV fields are optional.
After you apply, you are going to hear back from us—even if we don't see an immediate fit with our team. In fact, throughout the process, we strive to never go more than seven days without letting you know the status of your application. We know we'll make mistakes from time to time, so if you ever have questions about where you stand or about the process, just ask your recruiter!
Zapier is an equal-opportunity employer and we're excited to work with talented and empathetic people of all identities. Zapier does not discriminate based on someone's identity in any aspect of hiring or employment as required by law and in line with our commitment to Diversity, Inclusion, Belonging and Equity. Our code of conduct provides a beacon for the kind of company we strive to be, and we celebrate our differences because those differences are what allow us to make a product that serves a global user base.
Zapier is committed to inclusion. As part of this commitment, Zapier welcomes applications from individuals with disabilities and will work to provide reasonable accommodations. If reasonable accommodations are needed to participate in the job application or interview process, please contact jobs@zapier.com.