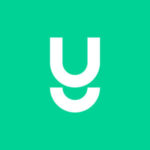 JOIN YOUSICIAN

Yousician aims to impact and enrich the lives of millions of people by empowering them to learn something new, promoting their wellbeing and using their time for something meaningful. Our job is to reimagine music education, so everyone can play.
However, you don't need to be a musician to join Yousician.
We've built an amazing team of creative, passionate, and independent people, all working together to help millions of people learn, play, and have fun. If you are looking for a rewarding career opportunity in a growing and changing scale up business, you're in the right place!
WHY YOU SHOULD APPLY

As a Senior Product Designer at Yousician, you'll have a unique opportunity to profoundly impact the lives of millions of future musicians worldwide and re-imagine the way we learn and play music.
This is a highly collaborative role for a senior, UX-savvy designer, who enjoys orchestrating our cross-functional teams towards delivering simple, beautiful, enjoyable, and engaging experiences for our users. Our vision is to strengthen a gamified feel to the Yousician experience, making learning and playing music more enjoyable and engaging for our users.
As a Senior Product Designer, you'll play a crucial role in bringing this vision to life by designing a product that is not only functional but also fun and engaging.
What You'll Do
Together with your team's product manager and fellow designers, identify the user problems worth solving and the new ideas worth pursuing.
Drive the full design process from early ideation to market-ready UI. This role emphasizes the need for strong UX skills, but we expect you to be able to create UI designs as well, with support from our design system and component library.
Collaborate closely with your cross-functional team members in an agile environment.
Work on user journey maps, user flow descriptions, prototypes, and workshops to communicate the desired, end-to-end-user experience across teams.
Revise and iterate on designs based on user validation, A/B testing, and business outcomes.
Collaborate closely with our marketing, growth, and monetization teams to ensure continuity of the user journey from ads to app store and to our product experience.
WHO YOU ARE
You have 5+ years of UX design experience with released digital products, including mobile apps and digital consumer products.
You might have a background in service design, UX, interaction design, or similar, that allows you to tackle design problems on a conceptual and user journey-level before drilling into the details.
You have experience in leading complex design projects with multiple stakeholders, and mentoring more junior designers.
You are at home with iterative, user-centered design methodologies, and familiar with usability and accessibility concerns in product design.
You excel at distilling complex problems into simple and engaging customer experiences. You use a structured, methodical approach to problem-solving.
You are a good communicator and effective facilitator who proactively involves team members and stakeholders in their work. You can explain the reasoning behind your choices but remain open to adjusting based on feedback.
You are proactive and a team player, and able to cope with changing and evolving priorities in an agile environment.
Your work demonstrates an understanding of mobile-first and responsive design. We expect you to have a solid grasp of iOS, Android, and web design conventions.
You have excellent collaboration and communication skills in English.
WHAT WE OFFER
You'll have an opportunity to join our international team, backed by the top VC's and competing with the best education applications in the world
You'll have a meaningful and profound impact on the lives of millions of musicians and future musicians all around the world.
You'll get to work with a passionate and friendly growing band of PMs, designers, developers and data scientists.
You'll get a competitive compensation package – salary, perks- and work in an awesome office in the heart of Helsinki.
HOW TO APPLY Send us your application and CV (in English). Let's make the world a more musical place together! #rockon ABOUT YOUSICIAN

Yousician is the world's largest music-tech company, with millions of users worldwide. Based in Helsinki, Finland, Yousician is home to the category-defining Yousician and GuitarTuna apps. Yousician, the #1 platform to learn and play music, makes learning fun, easy, and more accessible for everyone. Yousician's innovative, award-winning technology listens to you play and gives instant feedback. With interactive, gamified lessons and songs, and courses by world-famous artists like Metallica and Jason Mraz, Yousician empowers people to play music they love. GuitarTuna, the #1 tune-and-play app (iOS, Android, WP), has won numerous international business awards, including WIRED's hottest Finnish start-up, SXSW, Midem, Launch.edu, and educational awards such as Sunday Times 'World's best apps' and Best European Learning Game. Today Yousician employs 140+ professionals from nearly 30 nationalities. We're hiring, so come join our amazing team and help us make the world a more musical place!
CANDIDATE PRIVACY Here at Yousician, we take your privacy seriously. We only process your personal data for recruiting purposes. You can read more about candidate privacy in our Privacy Notice .