Full Time
$160,000-$200,000 USD / Year
Salary: $160,000-$200,000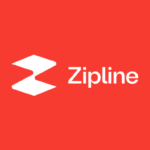 About Zipline
Do you want to change the world? Zipline is on a mission to transform the way goods move. Our aim is to solve the world's most urgent and complex access challenges by building, manufacturing and operating the first instant delivery and logistics system that serves all humans equally, wherever they are. From powering Rwanda's national blood delivery network and Ghana's COVID-19 vaccine distribution, to providing on-demand home delivery for Walmart, to enabling healthcare providers to bring care directly to U.S. homes, we are transforming the way things move for businesses, governments and consumers. The technology is complex but the idea is simple: a teleportation service that delivers what you need, when you need it. Through our technology that includes robotics and autonomy, we are decarbonizing delivery, decreasing road congestion, and reducing fossil fuel consumption and air pollution, while providing equitable access to billions of people and building a more resilient global supply chain.
Join Zipline and help us to make good on our promise to build an equitable and more resilient global supply chain for billions of people.
About You and The Role  
Despite being thought of as a robotics company, Zipline deeply invests in building tools that empower our operators and customers, to provide a world-changing delivery service that approximates teleportation.
We're looking for an experienced individual to come in as the first designer in the Software Team. The scope spans from the ordering apps that doctors and technicians use, to fleet management dashboards used by air traffic controllers. The primary responsibility of this role is designing highly usable apps for our global user base. Some use-cases are for emergencies, where a patient's life is on the line. Other use-cases ensure our fleets of drones remain safe. And many other use-cases sum up to make Zipline a magical and powerful delivery service. In addition, this role also includes establishing best practices for UX design and integrations into the software development lifecycle.
What You'll Do  
Define our product design culture, processes, and best practices
Reinforce themes of dependability and simplicity throughout our experience
Help stand up our user experience research capabilities
Work closely with product owners to plan, ideate, prototype, research, then refine
Be an expert on our customers' needs and translate them into high impact designs
Roll up your sleeves when needed, and travel to the customer, on average 2-3 times per quarter, to better understand their needs
What You'll Bring 
9+ years of experience shipping impactful products to real-world users
Experience leading large product design efforts from concept to maturity
Experience understanding customers from vastly different backgrounds
Expertise in modern user interface design
A passion for wrangling complexity into an ultimately simple experience
Experience instilling a culture of human-centric design for a small but growing team
What Else You Need to Know   
The starting cash range for this role is $160,000 – 200,000. Please note that this is a target, starting cash range for a candidate who meets the minimum qualifications for this role. The final cash pay for this role will depend on a variety of factors, including a specific candidate's experience, qualifications, skills, working location, and projected impact. The total compensation package for this role may also include: equity compensation; discretionary annual or performance bonuses; sales incentives; benefits such as medical, dental and vision insurance; paid time off; and more.
Zipline is an equal opportunity employer and prohibits discrimination and harassment of any type without regard to race, color, ancestry, national origin, religion or religious creed, mental or physical disability, medical condition, genetic information, sex (including pregnancy, childbirth, and related medical conditions), sexual orientation, gender identity, gender expression, age, marital status, military or veteran status, citizenship, or other characteristics protected by state, federal or local law or our other policies.
We value diversity at Zipline and welcome applications from those who are traditionally underrepresented in tech. If you like the sound of this position but are not sure if you are the perfect fit, please apply!
Please Note
We have received reports stating that certain individuals are reaching out to people under false pretenses, claiming to be Zipline employees, affiliates, agents, or representatives. They may seek to gain access to your personal information or to acquire money from you by offering fictitious employment opportunities or by claiming that they are contacting you on Zipline's behalf.
Genuine Zipline employees or representatives will never ask you for money or payment in exchange for employment opportunities or other related services. Any such offer of employment or any other service in exchange for fees that claims to be from us is deceitful and part of a fraud.
If you believe you have been targeted by a fraudulent party, we ask that you immediately get in touch with us via email at security@flyzipline.com upon receiving a suspicious offer or claim.