Full Time
$96,000 - $132,000 USD / Year
Salary: $96,000 - $132,000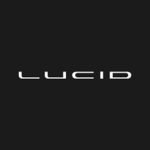 Website lucidmotors Lucid Motors
Lucid is the future of sustainable mobility, designing luxury electric cars that further reimagines the driving experience.
About the job
Leading the future in luxury electric and mobility
At Lucid, we set out to introduce the most captivating, luxury electric vehicles that elevate the human experience and transcend the perceived limitations of space, performance, and intelligence. Vehicles that are intuitive, liberating, and designed for the future of mobility.
We plan to lead in this new era of luxury electric by returning to the fundamentals of great design – where every decision we make is in service of the individual and environment. Because when you are no longer bound by convention, you are free to define your own experience.
Come work alongside some of the most accomplished minds in the industry. Beyond providing competitive salaries, we're providing a community for innovators who want to make an immediate and significant impact. If you are driven to create a better, more sustainable future, then this is the right place for you.
We are currently seeking a UI/UX Designer for Lucid Motor's web properties. You will be responsible for designs related to lucidmotors.com and web initiatives, including benchmarking, maintaining the design roadmap and system, prioritizing initiatives, and backlog, anticipating and representing the needs of the audience and striving for a friction-free customer journey. These efforts are in support of a scalable, localized web presence that represents a trusted resource for prospects, customers, owners, and investors.
You Will

Create designs to drive adoption of luxury electric vehicles, guide those designs through stakeholder review and engineering development and monitor those designs as consumers interact with them.
Collaborate with an award-winning brand, product, and stakeholder teams to deliver an exceptional user experience across platforms and global properties. Lead and collaborate with other design teams across the organization to establish and maintain personas, design systems and standards.
Understand the customer journey and strive to remove friction all all points in the process.
Design web and mobile assets which reflect Lucid's design philosophy of exceptional performance with a luxury viewpoint.
Ensure the resulting designs are clear, unambiguous, follow brand standards, best practices, and improve user flow. Work with Product Owners and Business Analysts to ensure Jira Epics, stories and tickets are accurate and actionable, review final product in partnership with QA to make sure design intent and details are delivered.
Manage the design workflow, prioritizing design activities based on strategic priority and business impact. Provide regular updates on design work product progress and results to all stakeholders.
Take a leadership role in advocating for better design and a cleaner user interface, stay up to date on current trends and improvements in ui/ux.
Constantly scrutinize the online experience, ensuring that content, site organization, and conversion touch points are optimized from a customer-first mindset.
Work hands on with the engineering and production teams, participating in stand-ups, advocating for design principles, and delivering clear, well-labeled wireframes, mock-ups, and detailed designs.
Understand and utilize site metrics and analyses to inform discussion and design to reduce pain points and improve customer experience.
Become part of an enthusiastic, high-achieving group which places great importance on inquisitiveness and an optimistic problem-solving outlook.
You Bring

5+ years of experience designing for global consumer brands with proven experience in a similar role and a strong portfolio of work.
Strong hybrid skillset in both visual design and UX.
Expert in designing across multiple devices from mobile, tablet, and desktop as well as for localized properties.
Expert proficiency in design, prototyping, and testing tools (Figma, Illustrator, and Photoshop).
Excellent verbal, presentation and wireframing skills.
Meticulous and focused on detail and accuracy.
Ability to work independently, thrive in ambiguity, and take initiative to solve problem
Advantageous

A passion for and working knowledge of automobiles, EVs, and the future of mobility.
Experience in luxury or high-tech industries.
E-commerce background a plus.
Salary Range : The compensation range for this position is specific to the locations listed below and is the range Lucid reasonably and in good faith expects to pay for the position taking into account the wide variety of factors that are considered in making compensation decisions, including job-related knowledge; skillset; experience, education and training; certifications; and other relevant business and organizational factors.
California (Bay Area) – $96,000 – $132,000
Additional Compensation and Benefits : Lucid offers a wide range of competitive benefits, including medical, dental, vision, life insurance, disability insurance, vacation, and 401k. The successful candidate may also be eligible to participate in Lucid's equity program and/or a discretionary annual incentive program, subject to the rules governing such programs. (Cash or equity incentive awards, if any, will depend on various factors, including, without limitation, individual and company performance.)
Lucid maintains your privacy according to its Candidate Privacy Notice . If you are a California resident, please refer to our California Candidate Privacy Notice .
At Lucid, we don't just welcome diversity – we celebrate it! Lucid Motors is proud to be an equal opportunity workplace. We are committed to equal employment opportunity regardless of race, color, national or ethnic origin, age, religion, disability, sexual orientation, gender, gender identity and expression, marital status, and any other characteristic protected under applicable State or Federal laws and regulations.
Notice regarding COVID-19 protocols
At Lucid, we prioritize the health and wellbeing of our employees, families, and friends above all else. In response to the novel Coronavirus all new Lucid employees, whose job will be based in the United States may or may not be required to provide original documentation confirming status as having received the prescribed inoculation (doses). Vaccination requirements are dependent upon location and position, please refer to the job description for more details.
Individuals in positions requiring vaccinations may seek a medical and/or religious exemption from this requirement and may be granted such an accommodation after submitting a formal request to and the subsequent review and approval thereof by our dedicated Covid-19 Response team.
To all recruitment agencies: Lucid Motors does not accept agency resumes. Please do not forward resumes to our careers alias or other Lucid Motors employees. Lucid Motors is not responsible for any fees related to unsolicited resumes.