Full Time
$191,200 - $293,300 USD / Year
Salary: $191,200 - $293,300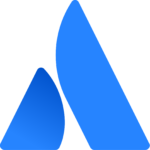 About the job
Working at Atlassian
Atlassian can hire people in any country where we have a legal entity. Assuming you have eligible working rights and a sufficient time zone overlap with your team, you can choose to work remotely or from an office (unless it's necessary for your role to be performed in the office). Interviews and onboarding are conducted virtually, a part of being a distributed-first company.
To help our teams work together effectively, this role requires you to be located in the Pacific Time Zone.
Your future team
We are looking for a Head of Design, Growth to lead our newly merged Growth 2.0 Design team. In this role, you will report into the Head of Design, Economy and join an organization consisting of multiple teams across North America and Australia. You'll lead a team of managers, UX designers and content designers as they are focused on rapidly delivering business value through experimentation while ensuring high-quality customer experience.
As a member of our Economy design leadership team, you will work with other design managers, lead designers, and other team members to set the experience vision for the e-commerce experimentation platform. You will also manage the craft quality of the shipped experiences in your area and grow the level of experience design craft in the team.Leading this space means you will focus on expanding our over 250,000 customer base in 190 countries, having direct impact for tens of thousands of customers and millions of users!
You'll Have The Opportunity To
Drive the strategic growth design practice with your leaders and help folks break it down into deliverable pieces.
Work with product managers, engineering and other partners to define product strategy for and champion the user experience in our products.
Lead and inspire a high-performing team of design managers and their reports across North America and Australia. Your influence on our team of leaders and designers in Growth develops their craft in all areas including Design Leadership, Experimentation, Planning, Research, Visual, Interaction, UX, and Content Design.
Provide cross-craft teams with the coaching, leadership, and support necessary to envision and ship specific projects with velocity while maintaining focus on user and experience quality
To Be Successful Here, You
Bring 10+ years of experience leading Design growth strategy with teams at scale
Be a strong storyteller and will have a high degree of influence with all kinds of internal partners, including senior leadership
Have excellent facilitation and collaboration abilities, a flexible and friendly approach to working with teams, and the attitude to always strive for the best outcomes
Embrace the technical nature of shaping a technical platform and customer experience, not shying away from complex details where they matter
Are passionate about the craft of growth design and bring a breadth of design leadership skills to Atlassian
Have the passion and ability to step into the customer's shoes to ensure customer centricity
Have experience improving and sustaining design rituals at the org level
Have experience managing healthy and engaged teams
Compensation
At Atlassian, we tie our base pay ranges to role and level. In the United States, that means your base pay ranges will fall into one of three geographic pay zones depending on your location. Our current base pay ranges for new hires in each zone are:
Zone A: $191,200 – $293,300
Zone B: $172,100 – $264,000
Zone C: $158,700 – $243,400
Within each range, base pay is ultimately determined based on your skills, expertise, and experience. This role may also be eligible for benefits, bonuses, commissions, and/or equity.
Please visit go.atlassian.com/payzones for more information on which locations are included in each of our geographic pay zones. However, please confirm the zone for your specific location with your recruiter.
Our Perks & Benefits
To support you at work and play, our perks and benefits include ample time off, an annual education budget, paid volunteer days, and so much more.
About Atlassian
The world's best teams work better together with Atlassian. From medicine and space travel, to disaster response and pizza deliveries, Atlassian software products help teams all over the planet. At Atlassian, we're motivated by a common goal: to unleash the potential of every team .We believe that the unique contributions of all Atlassians create our success. To ensure that our products and culture continue to incorporate everyone's perspectives and experience, we never discriminate based on race, religion, national origin, gender identity or expression, sexual orientation, age, or marital, veteran, or disability status. All your information will be kept confidential according to EEO guidelines.
Pursuant to the San Francisco Fair Chance Ordinance, we will consider for employment qualified applicants with arrest and conviction records.To learn more about our culture and hiring process, explore our Candidate Resource Hub .