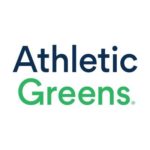 Website athleticgreens Athletic Greens
Athletic Greens® supports gut health, immunity, energy, recovery, focus, aging, and more
ABOUT US:
Built around our mission, we started Athletic Greens more than a decade ago as a way to bring comprehensive and convenient daily nutrition to just about everybody. Originators of the Essentialist Nutrition movement, our philosophy is to focus on a very small number of products based on what the latest science indicates is essential to human health.
AG1 is made from the highest quality ingredients, in accordance with the strictest standards and obsessively improved based on the latest science. 75 vitamins, minerals, and whole-food sourced nutrients in one convenient daily serving. Optimized for athletes, life-letes, and everyone in between. Vegan, Paleo, and Keto-friendly. One scoop or travel packet, 8 ounces of water. Every day. That's it.
Our mission is to empower people to take ownership of their health.
THE ROLE:
Athletic Greens is seeking a Product Designer to define and deliver a best-in-class digital experience to our growing community of daily drinkers. In this role, you will be a key player in defining & designing the end-to-end digital membership experience in close partnership with Product, Engineering, Marketing and Leadership. The ideal candidate is a resourceful self-starter with a passion for developing design solutions driven by data and consumer & market research. You not only have experience in interface design, but also think about design in a systematic way ensuring we are developing a consistent and holistic digital ecosystem for our members. As Product Designer, you will be an integral part of growing the Product Design discipline at Athletic Greens, inspiring team members and cross-functional partners by executing elegant, intuitive UX flows that resonate with our members and advance the digital product for Athletic Greens.
WHAT YOU'LL DO:
Create experiences that bridge the gap between physical and digital products through functional and beautiful design & interface.
Define, test and prototype features for our membership experience to solve key customer needs, deliver outsized value and ultimately drive loyalty & engagement.
Maintain & further Athletic Greens' design library to deliver a consistent & engaging design experience across all platforms.
Develop a deep understanding of our customers, and champion their needs based on understanding qualitative and quantitative data.
Apply both analytical thinking and creativity to solve complex problems.
Be responsible for the full, agile design process from conception through launch, with an emphasis on testing and rapid iteration.
Capture interactions and use cases through deliverables such as user flows, wireframes, and prototypes.
Thoughtfully communicate your design solutions and rationale to build alignment with peers and stakeholders.
WHAT WE'RE LOOKING FOR:
3+ years of experience as a Product or UX/UI Designer at a consumer-focused technology company.
A design portfolio that demonstrates cutting-edge digital work, a deep understanding of user needs and unique approaches to problem solving.
Passion for building smart, delightful & innovative solutions for users from the ground up.
Expertise in developing information architecture, interaction models, flows, wireframes and visual designs across a range of platforms and devices.
A well-organized and solutions-oriented work-ethic, with the ability to prioritize and focus on your own "UX Roadmap".
An ability to leverage design both to show future vision & align with an iterative, agile development process.
A focus on data, testing and research as an inherent part of the design process.
Excitement for delivering in a fast-paced, highly-collaborative environment.
Proficiency with Product Design and prototyping tools such as: Sketch, Figma, Axure, Webflow, etc.
Passion and curiosity, courage to ask questions!
WHAT'S IN IT FOR YOU?
A 100% remote working environment, which has been implemented from day one.
An immensely strong company culture that is enforced through the hiring process ensures values alignment and a highly collaborative team.
90% premium coverage for top medical, dental and vision plans.
A mission-driven approach to each and everything that we do, with an overall goal to significantly improve our customer's health and wellness.
Paid maternity and paternity leave to allow you to spend time with your new family.
Top of the market salary and performance incentive structure with "blue sky" upside potential.
A monthly fitness class credit to support you on your health and fitness journey.
Annual company-wide retreats and quarterly department-wide meet-ups (COVID permitting).
A 401k plan with company-matching because life is an opportunity and we care about your future.
Paid holidays and an unlimited vacation policy to ensure you have a healthy work-life balance.
The opportunity to work with passionate, high-growth, business-minded colleagues who bring their all to the Athletic Greens mission each and every day.
A brand new company laptop and a generous home-office budget so you can work your best.
Athletic Greens is an Equal Opportunity Employer. We are committed to inspiring fulfilling lives, starting with a focus on health and we believe this starts in the workplace. We do this by providing employees with a safe and welcoming work environment free of discrimination and harassment. We strive to create a diverse & inclusive environment where all team members can thrive, feel a sense of belonging, and make a difference in the world together. We do not discriminate based on age, race, color, religion, sex, sexual orientation, gender identity, national origin, pregnancy, veteran status, disability, or any other status protected by law. We are an equal opportunity employer.