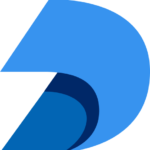 Website deepnotehq Deepnote
Jump right into Deepnote to explore data with Python and SQL, work together with your team, and share insights that lead to action — all from the comfort of your browser.
We're looking for a Product Designer to join our team in building the next generation of data science tools. Deepnote is a collaborative platform where teams can explore, analyse and present data from start to finish. No more barriers — we want to make notebooks the focal point for any data team. Join us and directly shape the culture of our small, but mighty design org.
You will be working in a cross-functional team to develop user-centric product features from discovery to production. You will create lo-fi wireframes and polished designs, interview users and collaborate with team members to ship high-quality features. As one of the first product designers, you will also have an impact on the design culture at Deepnote and help establish a strong design team with new processes, design critiques and best practices.
What you'll work on:

Own the complete product design lifecycle of core Deepnote features, from ideation to production. We ship work that we are proud of and never stop thinking about how the work we produce can be improved.
Lead discovery and exploration of new Deepnote features, joining forces with a product manager and a tech lead to understand customer needs and shape solutions.
Conduct user research and interviews to understand complex user needs and validate the solutions.
Contribute to Deepnote's design system and help build an extensive component library.
About You

You have 4+ years of experience working as a part of a product-driven SaaS company.
You have a portfolio demonstrating holistic design skills where you worked on the design lifecycle from end-to-end.
You have a bias for action and you love being a part of a fast-paced team.
You have strong communication skills with clear verbal and written communication.
You put customers first, and you enjoy talking with them.
You understand basic HTML + CSS.
Bonus points:

You have experience in data analysis and/or data science.
You have worked on notebooks, visualizations, BI tools, or data pipelines.
You have built design systems from scratch before.
Benefits:
Competitive compensation package with equity options
25 days of PTO + sick days
Health benefits package
Kick-start bonus to get you set up
Unlimited learning & professional development budget
Semi-annual company retreats
Budget for travel to our offices in Prague / San Francisco