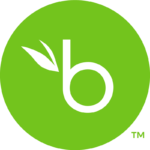 About Us
Our mission is simple: we want to set people free to do meaningful work. People love our software—and it turns out that people love working here too. We've been recognized as a "Best Company to Work For" and we're proud of our team for creating software that makes an impact in the lives of HR pros and employees all over the world.
What You'll Do
As a UX/UI Web Designer and member of our Website team, you will work in a highly collaborative environment, creating and improving website pages and features that engage, inspire and convert visitors. You will spend the majority of your time leading BambooHR's website design and user experience. Your duties will include researching optimal experiences, defining standards for the site, and working across Creative and Marketing teams to present BambooHR in rich and engaging ways via the corporate website.
You will partner with the Marketing, Optimization, Data, and Dev teams to build ideal customer solutions. You'll also spend a good amount of time conducting UX research and bringing UX solutions based on that research. Your goal will be to ensure customers and potential customers have a great experience on our site and when interacting with our marketing content.
You will:
Design user flows, diagrams, wireframes, design specs, prototypes, and production-ready assets
Identify and fix touchpoints where website visitors typically drop off, suggest solutions for A/B testing
Work cross-functionally with creative, dev, marketing, and stakeholders to collect requirements, and design user experiences
Create data-informed design solutions through analysis of website metrics
Authoritatively communicate conceptual ideas, design rationale, and the specifics of the user-centered design process
Advocate our standards for design excellence with our design system, principles, and guidelines
Initiate and support end-user research, including usability testing, user interviews, and metrics analysis to test and validate designs
Seek feedback from peers, executives, and customers and apply those insights to elevate design solutions
Leverage secondary research (NPS comments, customer feedback, surveys, and other sources) to uncover user behaviors and unmet needs
Define and maintain usability and accessibility standards
What You Need to Get the Job Done
3-5 years of relevant experience
Be comfortable making pragmatic design decisions in service of both user and business needs
Have experience supporting marketing websites
Have extensive experience with UX research, visual design, interaction design, and mobile-centric design patterns
Knowledge of the latest web technologies and design trends, including working knowledge of website optimization, SEO, and lead generation
Working knowledge of HTML, CSS, and front-end javascript frameworks
Proficiency with modern design tools like Figma and Sketch
Experience building strong, highly collaborative relationships with product and development teams
Facilitate excellent design by guiding projects through user research, ideation, and feedback stages
Be adept at prototyping ideas to assess their viability and creating high-fidelity production-ready assets
Self-motivated, detail-oriented, and comfortable navigating the ambiguity that comes with building new features
Have excellent communication skills, able to clearly explain decisions grounded in design and usability principles
What Will Make Us REALLY Love You
You have a drive for results – you are a pro at getting things done by using project management skills, positive collaboration, and translating vision into action
You're adaptable and really comfortable not only working in an environment of change, but also being a champion for change across the business
You lead from where you are–you demonstrate leadership skills in your daily work and bring others along with you
You stay positive in the midst of challenges
You're hyper-organized and able to balance many competing priorities
What You'll Love About Us
Great Company Culture. We've been recognized by multiple organizations like Inc, Salt Lake Tribune, Glassdoor, & Comparably for our great workplace culture.
Make an Impact. We care about your individuality by giving you freedom to grow and create within the company, regardless of your position.
Rest and Relaxation. 4 weeks paid time off, 11 paid holidays, and we pay you to go on vacation (ask us about this)!
Health Benefits. Medical with HSA and FSA options, dental, and vision.
Prepare for the Future. 401(k) with a generous company match, access to a personal financial planner, and both legal and life insurance.
Financial Peace University. We pay for a one year subscription and you walk away with financial savvy and a bonus.
Give back. Get paid to give your time to the community: ask us about this!
Educational Benefits. Whether you are a previous student, or currently enrolled in higher education, we can help cover some of those expenses.
Flexible Work Models. In-office, work-from-home, or hybrid, depending on position and location.
An Equal Opportunity Employer–M/F/D/V
Because our team members are trusted to handle sensitive information, we require all candidates that receive and accept employment offers to complete a background check before being hired.